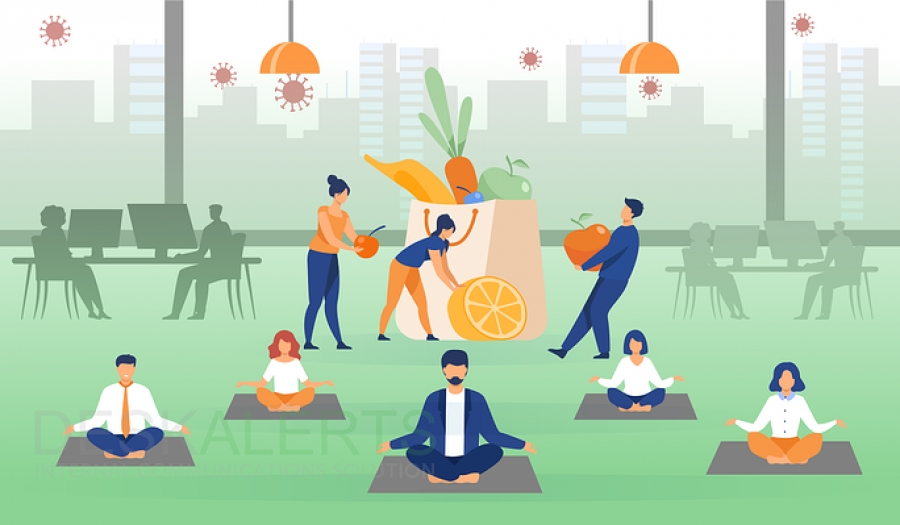 Warning
: count(): Parameter must be an array or an object that implements Countable in
/home/hsenjqhr/public_html/templates/linstar/html/com_k2/templates/Blog Classic/item.php
on line
73
Ideal Employee Wellness Initiatives for Remote Workers
After the pandemic majority of the workforce is started working remotely in their virtual workplace. But at the begging, it was very hard for most of the employees to continue working in a virtual workplace because of loneliness and unexpected barriers which came across while working from home. The major challenge for organisations is to protect employees' mental and physical health because this will directly impact on organisations remote work productivity. Most of the organisations had issues with maintaining employee wellness and they have come up with realistic solutions to overcome those problems. Currently, 60% of the world's workforce is working remotely and 59% of the US workers prefer continuing remote working after Covid-19. This will have a direct impact on employee work-life balance and organisations need to initiate sustainable processors to maintain a perfect work-life balance and continue helping their employees to improve wellbeing. Here are some initiatives which can be used to improve remote workers' wellbeing.
Providing mental health support
Working from home comes with certain plus points. You can avoid sitting hours in traffic every day and you no longer need to worry about arriving late to the office. But working from home also comes with some challenges for mental health which needs to be addressed by the organisations very careful manner. According to the recent survey, 40% of the employees are having trouble in their sleep and it will directly impact on their productivity. Since the exact reason for this is unclear manages can conduct various activities to identify reasons behind it and overcome problems. Creating wellbeing surveys are the best way to identify problems and organisations need to maintain a free and openness culture. This will help employees to discuss their feelings with colleagues and eventually they will release their stress by talking to their friends and co-workers. Also, companies need to provide online therapy and counselling opportunities for their employees to release mental stress.
Offer more wellbeing perks for employees
To increase employee satisfaction and wellness, companies need to offer more wellness benefits to their employees. After the pandemic, most of the population concerned about their wellness more than ever. Therefore, being an employer who is providing more health benefits to employees will allow them to stand out in society as a responsible organisation. Companies can easily provide subscription-based benefits to their employees. Like wellbeing club subscriptions, Yoga, and online gym subscriptions etc. These types of activities will help employees to be healthy while they are continuing their work in the virtual workplace.
Encourage remote employees to switch off
According to the latest remote working survey statistics, they have identified that 18% of remote employees are unable to switch off from their daily works. This can be a major reason for employees to be stress at work. Many countries are now recognising a right to disconnect. Therefore, it is time for organisations to clearly mention the working hours and practice work culture where no one is sending official work outside the working hours. Also, organisations need to create a proactive working culture to get the maximum output from their workforce during working hours.
By practising above mentioned activities will allow the organisation to maintain a good virtual workplace. Companies can get benefits in different ways if they tried to maintain wellbeing among their workforces. Increased productivity, decreasing costs, getting access to the diversified talent pool and able to work across different time zones are the major advantages of a well-mannered virtual workforce. Therefore, it is a must for organisations to focus on their employee's wellbeing while employees will make sure that they are working to achieving organisations goals.