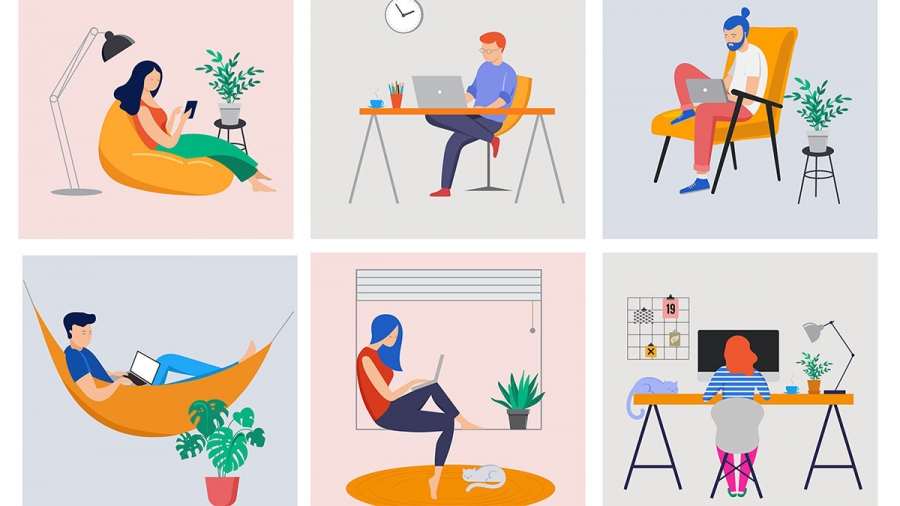 Warning
: count(): Parameter must be an array or an object that implements Countable in
/home/hsenjqhr/public_html/templates/linstar/html/com_k2/templates/Blog Classic/item.php
on line
73
Benefits of the virtual working teams
Most of the companies are now moving from physical offices to virtual working environments because of the global pandemic. Majority of the organisations are benefiting from the virtual working environment since it helps to decrease operational cost and increase productivity of the workforce. State of Remote Work report 2019 mentioned that most managers are facing the problem of low employee engagement and satisfaction between co-workers in remote working environments. However, with the improvement of the technology, a vast amount of communication and engagement tools has come to the market, which can be used to keep employees engaged and satisfied. Since workforce trend is now moving towards virtual working, managers need to identify benefits, which comes with virtual offices.

Better management of work-life balance
When working in a virtual workplace employees can save lots of time, which was spent on travelling and other unnecessary things. Working from home enables employees more time for themselves and they can spend more quality time with their family while delivering their work on time. Since employees are at home, they can focus on healthier lifestyles. This will help increase employee satisfaction and it will lead to increase employee retention as well.

Virtual teams are more productive
According to the surveys, virtual worker is working 43% more than a normal worker per week. This will help organisations to increase their overall productivity and get things done easily in a short period.

Opportunity to access the global talent pool
In a physical workplace, you can only recruit talent in the same city, but in a virtual workplace, companies have the opportunity of looking at the global talent pool and hire employees who suits the job. Advanced HRIS software can be used to hire global employees without any physical contact. In this way, companies can improve their talent pool with talented employees.

Ability to provide 24×7 customer service
Since virtual teams are a collaboration of employees around the world, it is easy to provide continuous customer service because they are working on different countries with different time zones. Besides, diversity of employee base will help organisations overcome cultural issues, because an organisation is having a set of people who can understand international clients and customers.

Transparent communication
Sometimes in the physical workplace, our co-workers use to communicate in informal ways while they are on the go, at lunchroom or even making coffee. Those un-trackable conversations can cause problems in the future. However, when you are working virtually you need to communicate through either emails, hangouts or WhatsApp where you can keep all the records of your conversations. This will give more credibility for your work and if anything happens, you have evidence to prove.
Above-mentioned points are the main benefits that come with a virtual working environment. Since the virtual working environment, gives more flexibility for employees, it will increase the happiness factor of the employees and lead the way to increase overall productivity. Because of these reasons, companies must think to promote more virtual working culture within the organisations.