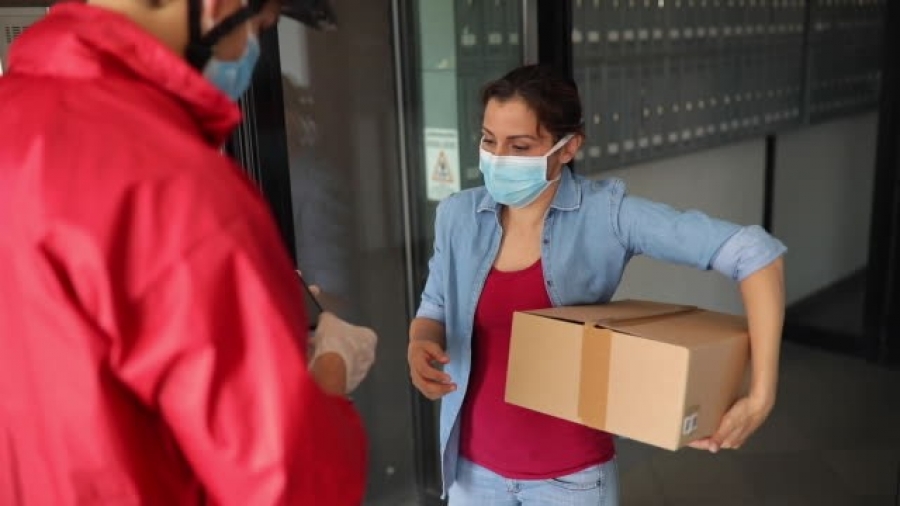 Warning
: count(): Parameter must be an array or an object that implements Countable in
/home/hsenjqhr/public_html/templates/linstar/html/com_k2/templates/Blog Classic/item.php
on line
73
The Post-pandemic Realities of the Retail Industry
Retail is an industry that took a massive hit due to Covid-19. This was one industry that had to react fast in order to sustain and stay relevant and definitely had to change their business strategies. With lockdowns and curfews implemented by many countries, retailers had the responsibility of getting goods to their customers with a smooth flow.
Online purchases and delivery became more famous than ever before, especially for groceries and essential items. While other industries had work from home routines in place, many retailers needed to be on the go 24*7 in order to get their orders dispatched and delivered on time.


This can sound like a dream for the industry as they had demand and sales unlike the majority of the sectors but this came with its own constraints.


Due to the sudden shift towards online shopping, retailers were not equipped to cater to large amounts of deliveries and online orders and at the same time customers were not educated and aware of the online ordering procedures. There were multiple information gaps that needed to be filled.
Online ordering requires more effort than a normal walk-in customer. Once again retailers did not have sufficient resources to dispatch orders on time leaving some angry customers, which required new recruitments to be done.
Recruiting new individuals is a task on its own, especially in such a rush and let's not forget they need to be trained.
Exports and Imports play a massive role in the retail industry and a key determinant. With Export and Import bans in place, retailers face a problem to cater to the demands of customers.
Higher demand and limited supply made prices increase which led to unhappy customers
Maintaining a smooth supply chain is a nightmare of its own. Not only was it a problem to get supplies but hygiene and contactless delivery were massive concerns.


These are just some problems that the retail industry had to face, and it is just the tip of the iceberg. Each problem has a domino effect leading to other problems.


The retail industry is an umbrella to many sectors, though it is claimed that the retail industry faced such consequences, we do need to understand that this was more impactful for certain sectors than the others. For example, while demand increased for food, essential items, and groceries, demand and revenue reduced for the clothing sector.


In short, retailers had a higher demand for groceries and essential items while demand reduced for clothing and shopping goods. High-end retailers such a branded clothing and accessories had very low to zero sales causing them to close down shops permanently. Retailers had no other options and resorted to altering their business models fast. This includes retail giants such as Walmart, Best-buy, Target, Marks, and Spencer, and many more.


According to the Retail Gazette, UK:
Profitability improved in M&S's food business but profits dropped by more than 1/3 in its clothing & home arm. Whilst some customer habits will return to normal, others have changed forever, the trend towards digital has been accelerated, and changes to the shape of the high street brought forward.


M&S in one of those giant retails without its own online delivery service, but once again they needed to act fast which resulted in a partnership.


M&S said that during the period it had acquired 50 percent of Ocado Retail for an online grocery delivery partnership, and said the new tie-up delivered 40.4 percent sales growth for the nine weeks to May 3.


As one can notice, massive transformations are taking place in the retail industry, and one such method to handle the situation is the use of technology. HR management is time and resource-intensive including recruitments, onboarding, training, documentation, recording attendance, approvals, and cancellations of leave and requests, Benefits, and multi-currency/multi-country payroll, the list goes on. Unlike before the situation now is unpredictable and hygiene is paramount.


Like all other technology, an HR solution eases the workload and enhances the productivity of not only the employees but the organisation as a whole.


Here's one of the many ways Marks and Spencer Sri Lanka, managed to carry out their work activities during the pandemic with the help of PeoplesHR.


"PeoplesHR is a user friendly product and helps us to capture useful employee information. During this pandemic one of the most useful features I noticed was the virtual finger print and the mobile check/out feature. Since we are working from home, these two features help us to capture attendance even though we are not physically present in office. Also due to safety measures we have asked our colleagues not to use the finger print machine at office. We decided to continue to log in using the virtual finger print and mobile check in/out."


Lalindika Wickramasinghe
Assistant Manager - Human Resources - SLSO
M&S HR
While these features of an HR solution are relevant to any industry, given below are more specific ways in which PeoplesHR can help the retail industry.


Complex shifts & rosters to manage an effective operation.
Smooth midnight cross over & continuous shifts.
Configurable OT types & rates.
Flexible workflow approvals.
Reaching all engagement avenues (Desktop, Mobile and Kiosk).
Localisation and language support.
Statutory Compliant.
Experienced integration with multiple ERP systems.
Mobile payslips.
Auto shortlist candidates.
Simple step interview process.
Bulk training feature.
Recurring training programme feature in batch basis.
KPI management feature.
Accessibility on the go.



Even though you adopt HR technology, it is important that it is a wholesome HR solution with all functions streamlined. After all HR technology is supposed to make things easier and not having you to handle multiple systems and uploading multiple datasheets.


"hSenid HRIS was able to provide a lot of solutions to the issues we were facing with previous systems and we now we have a much more wholesome system in place. Apart from that there are some useful features such as the mobile app. It enables you to check in/ out from any location. Having colleagues who are going on factory visits throughout the week this feature helps us not only to capture their attendance but also the location. Now we can have a tab on the attendance records and leave management is much more streamlined."


Lalindika Wickramasinghe
Assistant Manager - Human Resources - SLSO
M&S HR


The retail industry is never going to be the same, and there is no survival without adapting to the 'New Normal'
Read more on the strategies of Marks and Spencer Sri Lanka, download our latest case study now