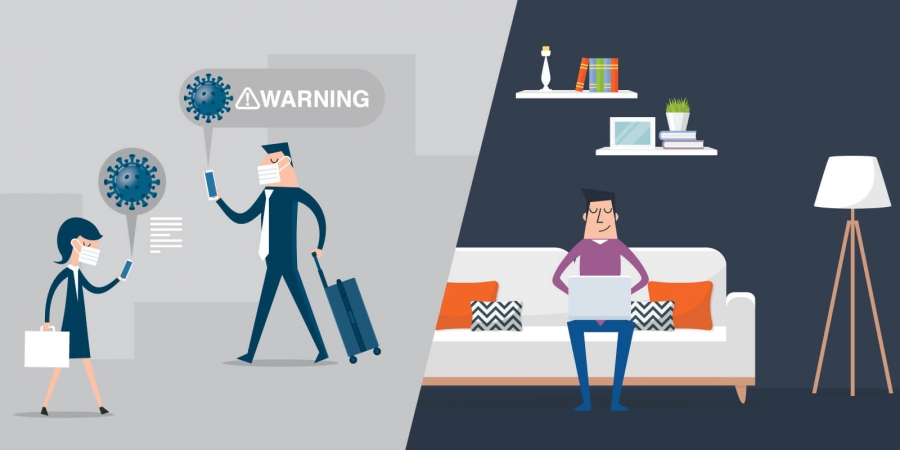 Warning
: count(): Parameter must be an array or an object that implements Countable in
/home/hsenjqhr/public_html/templates/linstar/html/com_k2/templates/Blog Classic/item.php
on line
73
Do you have an effective pandemic HR plan? If so you are good to go!
Most often we are not ready to tackle unexpected changes of events. We tend to make long term plans without assessing the possibilities of sudden disruptions. As an HR manager , it could be quite challenging to overcome these obstacles within a short period of time. Let us have a look at how you can manage the workflow of your organisation by taking into account a few critical aspects
Identification of customer touchpoints


This is a key business function, regardless of the external environment, an organisation must ensure that the customers are able to contact and communicate with the company at any given point of time. Especially during certain outbreaks in the world, customers can get distressed and worried about the status of their project and whether or not timely delivery is ensured thus activities in relation to the end-customer must be prioritized and attended to at all times.
Not every industry is able to inculcate remote working into their systems. For example, retail stores and manufacturing industries cannot have employees working from home, it is not feasible.
Therefore HR managers must ask themselves certain questions such as; is there a trained set of individuals or rather a crisis management team to provide on-call staff and cover up during emergencies?
Ensuring reliability of remote work


How can HR managers ensure that remote work would not disrupt the usual routine work or projects in general?
1. Setting tasks with deadlines
Some believe that in a remote team you find two sets of individuals. Group A works hard to the extent where they fully invest themselves into the task at hand and on the other hand group B works enough to not get fired. It is advisable to allocate project breakdowns to certain individuals and give them a particular deadline for each sub-task and regular reminders. Using a tool like , TRELLO would be helpful in such circumstances.
2. Establishing a pandemic communication agenda
Assigning a spokesperson on behalf of the organisation to communicate the needful and to ensure everyone is in the loop and not affected by external occurrences. It is advisable to develop a proactive approach rather than a reactive take on the situation.Therefore creating a pandemic communication program consisting of preapproved messages and scripts for different stakeholders of the organisation can be helpful.
3.End of day report summary
Even Though HR managers might be overseeing remote employees via certain applications or softwares, it is also crucial to get an understanding of what has been accomplished for the day thus obtaining a day report would be effective.
4. Review HR policies
Ask yourself this question. is your organisation able to operate with 20% or greater absenteeism? Identify the crucial members of your team and develop a contingency plan to function without them as well. HR managers should also take into consideration, whether or not your company has the necessary infrastructural support to shift to an at-home personnel. Does your company consist of cross-trained employees and capable of performing multiple tasks in case certain employees of a particular department fall ill? Therefore reviewing HR policies will help senior management to formulate and adapt policies to the current situation accordingly.
All in all, circumstances such as this can be used by HR managers as a window of opportunity. How so? Your organisation can use this situation to enhance the virtual onboarding system,encourage team collaboration, create a digital company culture and improve transparency throughout the organisational structure.
''In every adversity lies the seed of a greater benefit''.