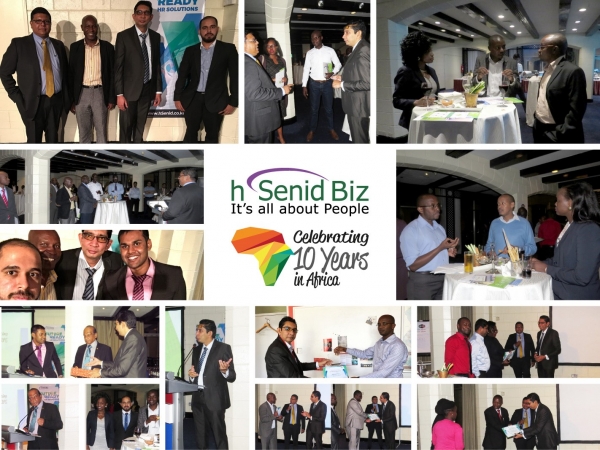 Warning
: count(): Parameter must be an array or an object that implements Countable in
/home/hsenjqhr/public_html/templates/linstar/html/com_k2/templates/Blog Classic/item.php
on line
73
hSenid Celebrates 10 years in Africa
hSenid Business Solutions celebrated 10 years of presence in the African region on the 10th of October at the Intercontinental hotel. The HRIS provider has been operating in the region through its partner network with a client reach that span across Mozambique, Tanzania, South Africa, Uganda, Namibia, Nigeria, Rwanda, Senegal, Burundi, Ghana, Kenya, Sudan and South Sudan. The joyous occasion of reaching a decade of service was celebrated with the participation of several clients, prospect, partners with the presence of the Chief executive officer, Sampath Jayasundara.
The evening began with a brief welcome note and the Chief Excutive Officer, Sampath Jayasundara speaking on "The future of employee collaboration" along with an introduction to hSenid's latest addition "Juraa", an enterprise social media network. The event progressed as several clients came forward to speak on their experience in being a part of hSenid, over the years. This was followed by a client recognition segment where five long standing clients, PS Kenya, AAR, AMREF, Faulu Bank and Style Industries received special awards in appreciation of the support and loyalty towards the brand. hSenid presented several chosen participant with a 03 month free subscription to Juraa, giving them the chance to experience the next step towards the future of HR.
The events of the evening continued on as the crowd gathered in fellowship to celebrate the journey of 10 long years with the partners and clients that supported in reaching this incredible milestone.